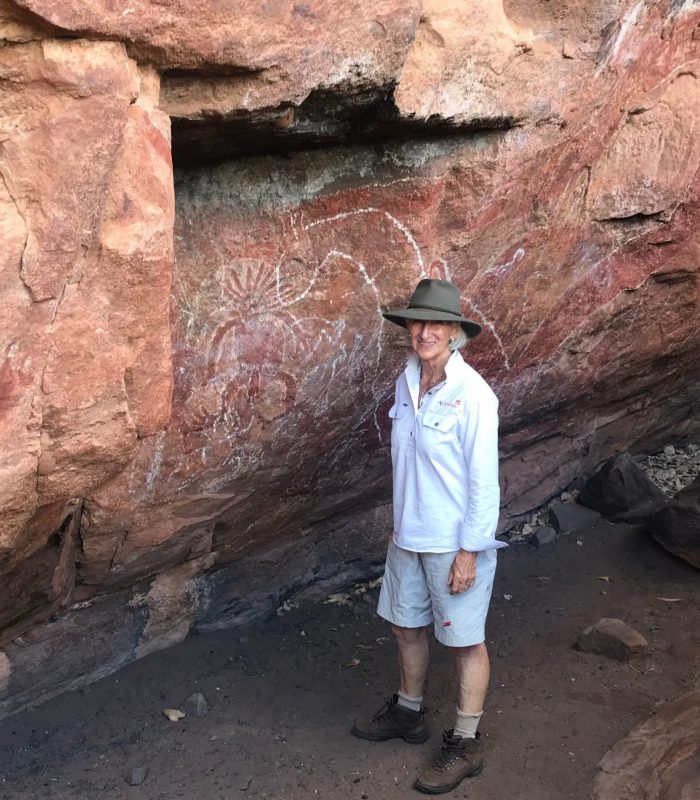 Professional, Experienced Tour Leader
Every tour is fully hosted by a professional Tour Leader who is 100% dedicated to ensuring your tour runs smoothly the whole way around and all of your questions are answered.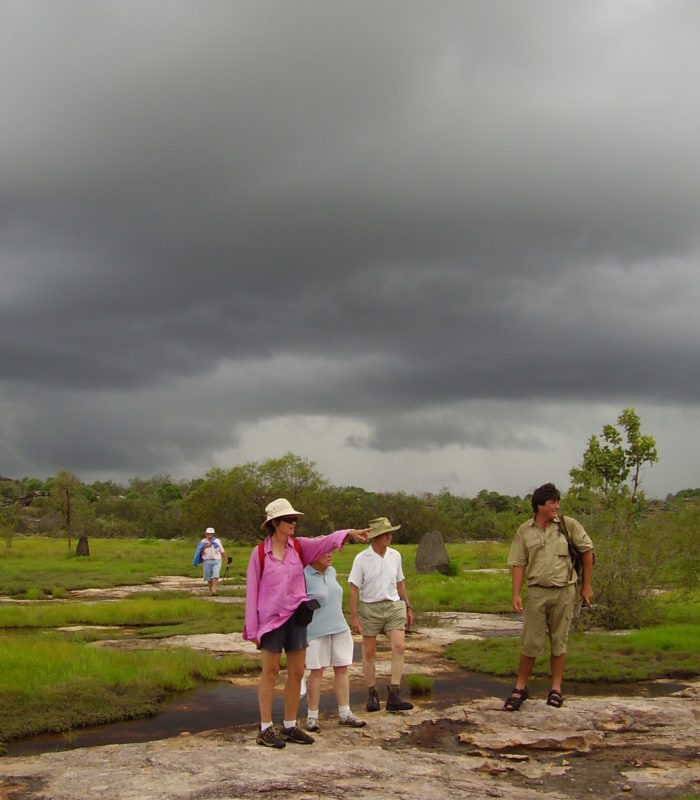 The Green Season
Visit the Top-End and witness the lush, green grass, swollen floodplains and raging waterfalls. It is especially interesting for those that have seen it in the contrasting Dry-Season.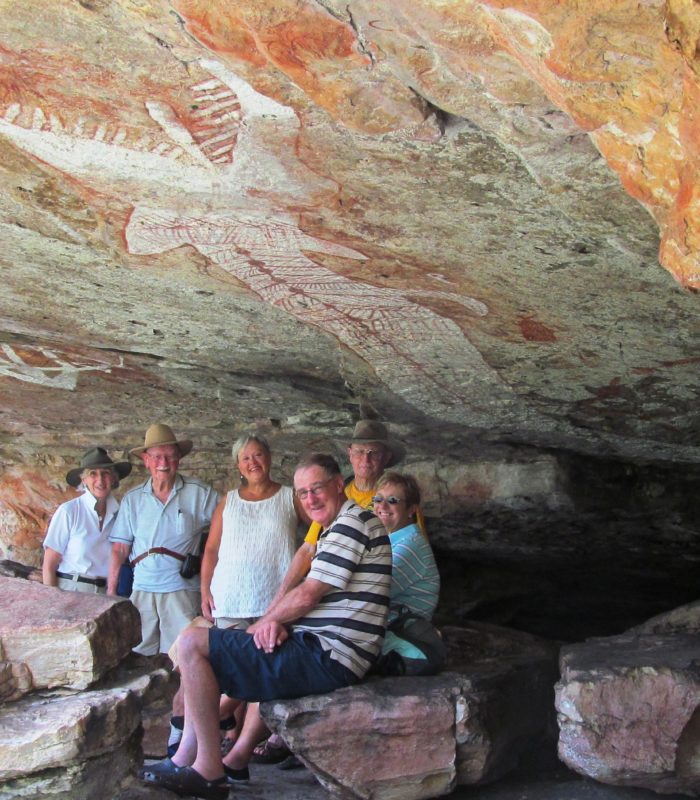 Explore the World's Richest Body of Rock Art
Enjoy a rare opportunity to view the most potent symbol of Aboriginal spiritualism, the Rainbow Serpent, within a Registered Sacred Site in Arnhem Land.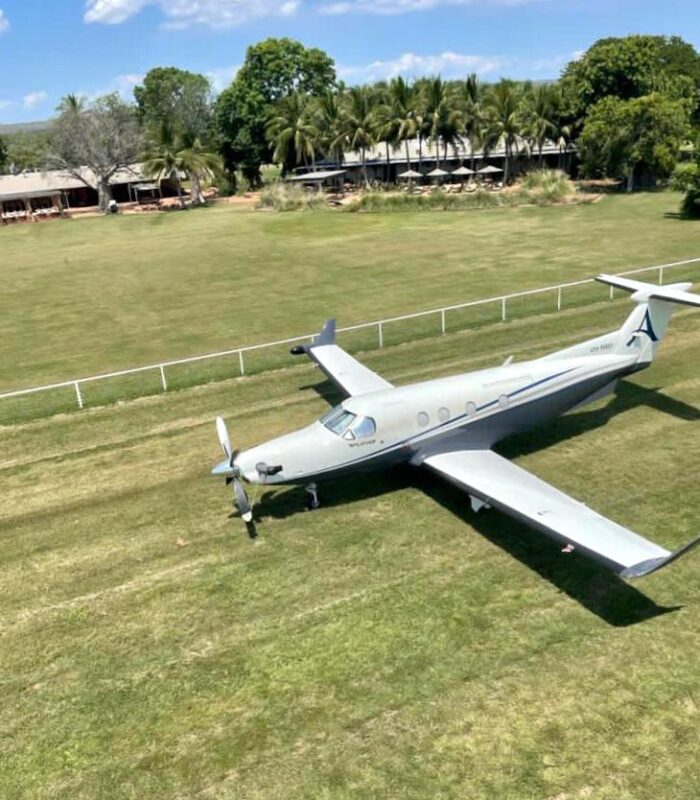 Bullo River Station
2 nights to experience life on an authentic 500,000 acre cattle station. We engage the helicopter to access sites usually inaccessible this time of year.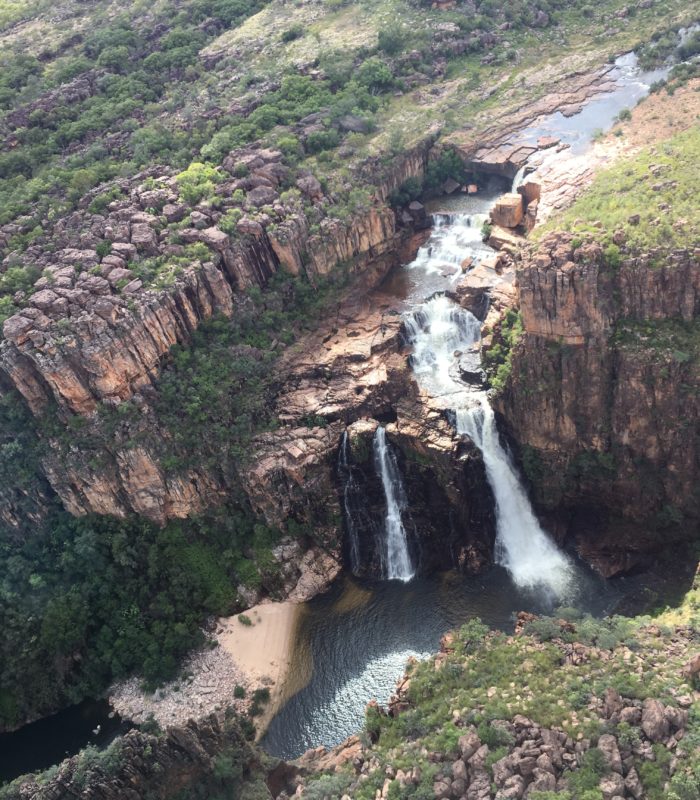 Overfly Thundering Waterfalls
Enjoy spectacular scenic flights including: King George and Berkeley River Falls in the Kimberley and Jim Jim and Twin Falls in Kakadu.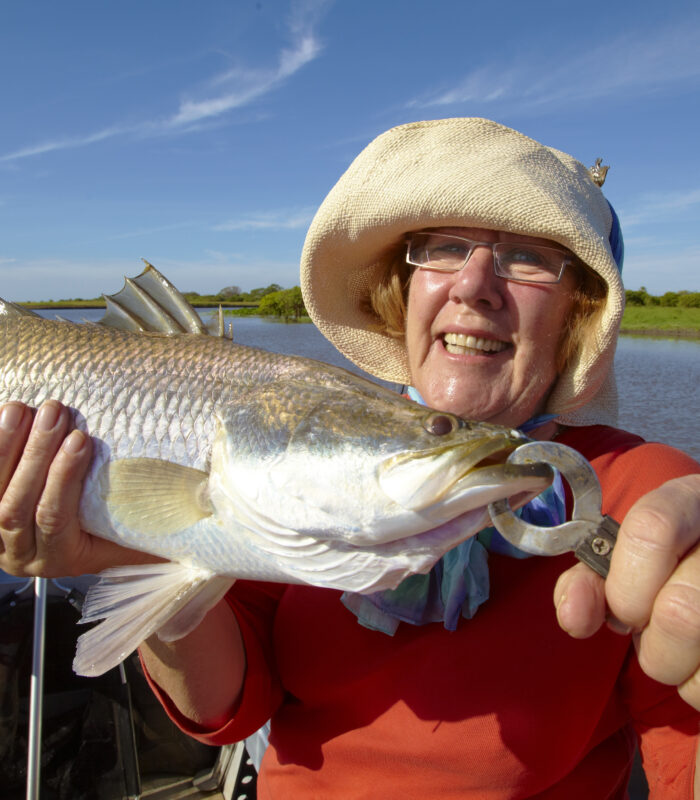 Land a Big Barramundi
For those who enjoy a spot of fishing there is a real treat in store for you. This time of year is the best to fulfil that lifelong dream of landing a 1 metre + barra.