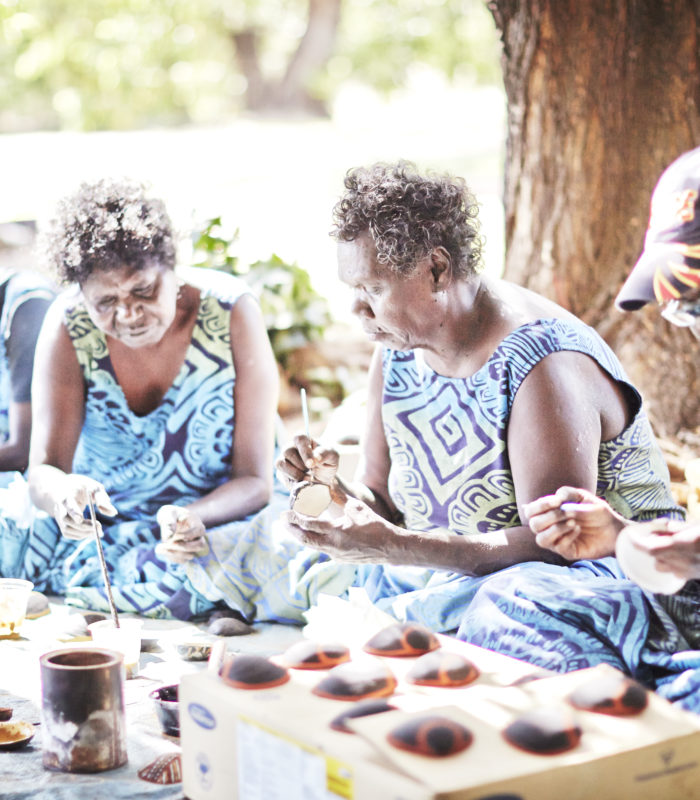 Bathurst Island, Tiwi Islands
Traditional owners welcome and escort you throughout this fascinating island; visiting local art and craft workshops. The ochres used here are all sourced from the island, your Tiwi guides will show you how they mine and then prepare it. Tiwi art is sought the world over.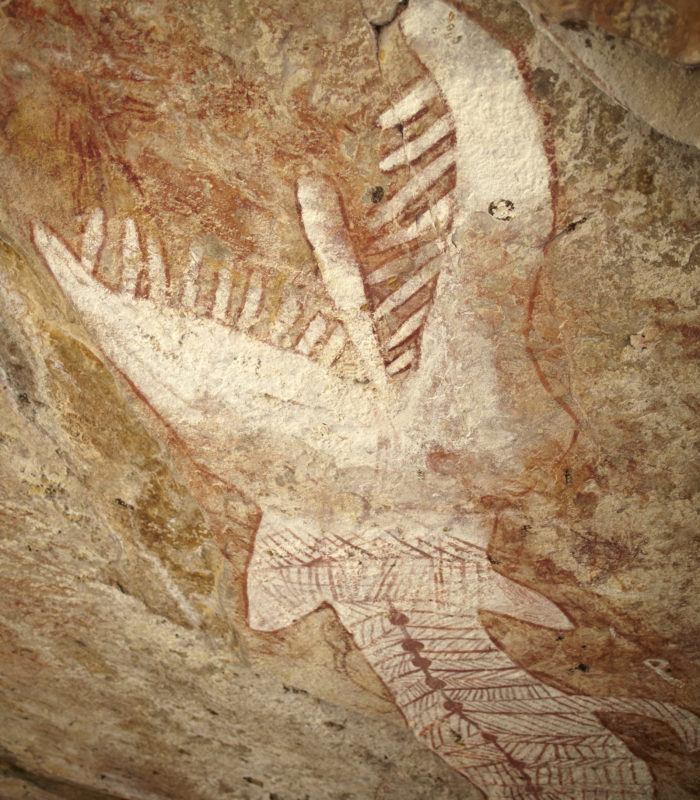 Rainbow Serpent, Mount Borradaile
Enjoy a rare opportunity to view the most potent symbol of Aboriginal spiritualism the Rainbow Serpent, within a registered Sacred Site in Arnhem Land. Mount Borradaile is renowned for its abundance of high quality cave paintings.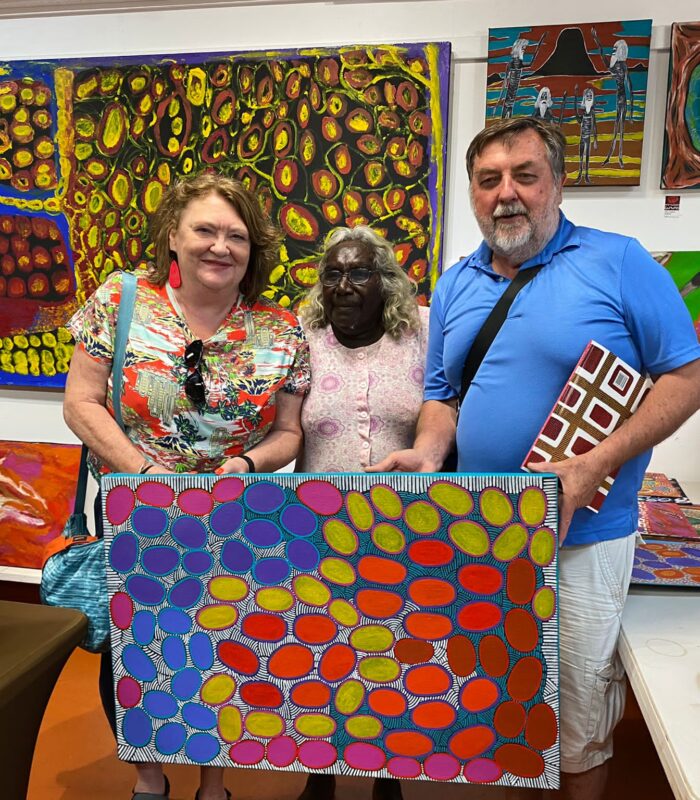 Mornington Island, Gununa Arts Centre
Mornington Island is a restricted indigenous area and the community has a well known art centre. It was here that Mirdidingkingathi Juwarnda Sally Gabori set the art world alight with her unique and distinctive style. Enjoy a private tour hosted by local artists.
Lake Eyre, Indigenous Guide
Arabunna Elder Reg Dodd, will guide you right to the shores of Lake Eyre South, where you can crunch across the salt crust of this impressive lake. Reg's ancestors have lived here for thousands of years.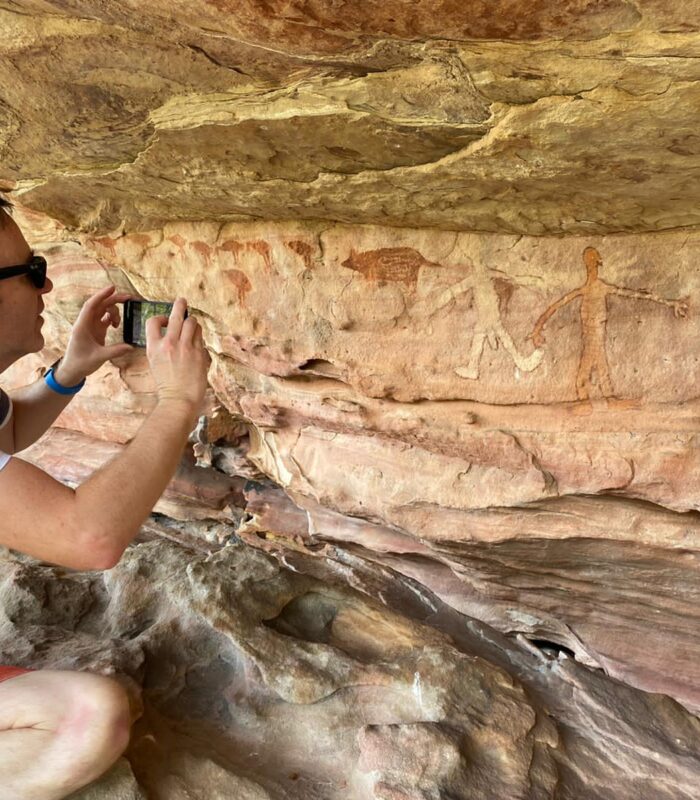 Laura, Quinkan Country
The tiny settlement of Laura is where you will access the lost art of the Quinkan spirits voted as one of the Top 10 Rock Art sites in the world. Be one of the few to have the privilege to visit here.